The page you are about to read could drastically change your life forever.



Federal Way's fitness bootcam

p is the premier bootcamp in Federal Way for men and women of all walks of life delivers the best personal training in Federal Way for a third of the cost.



"In only 2 1/2 hours a week you can finally melt the fat off your stomach, hips, arms and thighs. All while toning and sculpting your dream body and feeling the best you have felt in years guaranteed."
Every training session is filled with effective, no non sense fat blasting exercises that will leave your body burning calories hours and hours after bootcamp is done.
14 days of Federal Way bootcamp for $1 if you register today.
Only 3 spots left. Don't miss out register now!!
Imagine What it would mean to you if you did not have to deal with…
Putting up with boring workouts that don't produce the results you want while the pounds and inches slowly keep packing on your trouble spots…
Not being motivated because you have the "I'll Work Out Tomorrow" syndrome.
Shuffling around intimidating unfriendly chain gyms that make you feel self-conscious and uncomfortable.
Personal Trainers charging OUTRAGEOUS fees who talk about themselves the whole workout and wouldn't know how to motivate you if their life depended on it.
Spending precious time in the gym just to not see the pounds and inches come off your stomach, hips, arms and thighs. Dragging yourself around the gym instead of spending the time with family or friends.
Feeling embarrassed about your body and knowing that all the hard work you are putting in is not helping you take away the fat from your stomach, hips, arms and thighs and not getting you to your lean sexy body you desire.
Just not knowing what to do and feeling overwhelmed and confused with all the choices and no one to help you figure out what will really work for you causing you to get frustrated and discouraged.

"You Have Just Stumbled Upon the Most Effective, Fun & Inexpensive
'Body Make-Over' Fitness Solution Ever Crafted"
14 days of Federal Way bootcamp for $1 if you register today.
Only 3 spots left. Don't miss out register now!!
Dear friend,
I know how you feel.......
I really do..
I know there are certain times that you feel frustrated after looking in the mirror or walking up a flight of stairs. Being unhappy by the way your body looks and performs. I know your dying to catch a glimpse of yourself in the mirror and finally "love" the body that you see in front of you.
I know that you are also sick and tired of all the weight loss infomercial's and other programs that don't get you the results you desire. You have probably bought a few of these products or believed a trainer when they said they would get you the results you desire.... But sadly it never happened.
The reason I know this is because I work with many people that have done the same things as you and come to me to get the real results that they are looking for. What I have in turn created from this overwhelming demand for a program that is quick, effective and will get you the body that you will "love" is this kick butt bootcamp program that guarantees the results you are looking for.
You might be asking "why should I spend my money and time on this program?" Well its simple. Because this is Federal Way's fitness bootcamp is the premier fitness bootcamp in Federal Way for men and woman of all walks of life that actually delivers the best personal training for a third of the cost.
Attention men-

Do you want to lose up to 34 pounds in only 4 weeks?

Do you want to have the rock solid body you've been dreaming about?

Do you want to lose the keg of a gut and build a rock solid core?




Attention women-

Do you want a flat stomach, toned arms, lean legs and a tight butt?

Do you want to burn the baby fat and get your body back?

Do you want to fit back into those clothes that you grew out of?



My vision for you with my easy to follow fitness bootcamp program is;
YES! You will learn proper technique and exercises to help you get the body you want.

YES! Done for you workouts so you will not have to wonder what you are going to be doing that day.

YES! Get the endurance and strength you lack all while having tons of fun and not even realizing your training.

YES! Burn the stubborn fat around your midsection, tone your arms, hips and thighs.

YES! Get the get the sexy toned stomach you have been slaving for.

YES! Get fit quick in the most fun, effective and inexpensive way so you can tone, shrink and improve your body without having to drain your pocket book and having to spend long hours in stuffy gyms or putting up with boring ineffective workouts.
Breaking news.. Now you can quickly and easily blast away your fat and flatten your stomach.

But before I make you an irresistible offer to get you fit quick, first lets see some of the real proof that this program does exactly what it says.


"I've been working out doing Federal Way fitness bootcamp for four months. It has given me a new sense of health and well being. It's been a tough road, but with the help I've done it and I feel so much better about myself and my body. I started this because I wanted to get married and feel better. I feel amazing now and am getting married in only a couple of months. "
Jeannette Ferguson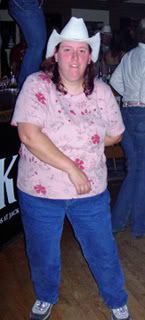 ---
"Federal Way bootcamp has helped me lose over 130 pounds, look the smallest I have in years and have a ton of fun while doing it. I registered for Federal Way bootcamp at a weight of 302 pounds. Since then I have done Federal Way fitness bootcamp and have lost 134.7 pounds. I can finally move around with the freedom I want and have a ton of energy to go along with this new body of mine. I feel like a whole new person and its all thanks to Federal Way bootcamps. This is the premier bootcamp in Federal Way. I never thought I would ever see myself this small again. Thanks Federal Way bootcamp."
Robin Tosh
---
"I am in my forties pushing fifty pretty hard, and I recently purchased a home. It is definitely a 'fixer'. I thought that many of the remodel projects my house required would be beyond my strength and endurance. After I starting the Federal Way bootcamp with the goal of gaining strength, I was able to work long hours, climb up and down ladders, and paint my entire house. I was amazed at both the strength and endurance I gained. I feel more healthy and definitely in better shape than I have ever been in my life, and I'm ready to take on the rest of the house.
Another benefit of working out is minimizing the damage of a sedentary job. Sitting behind a computer all day is not good for health and staying in shape. Working hard at bootcamp negates the damage.
And finally after bootcamp I feel great. This is hands down the best bootcamp in Federal Way"
Laurie Roth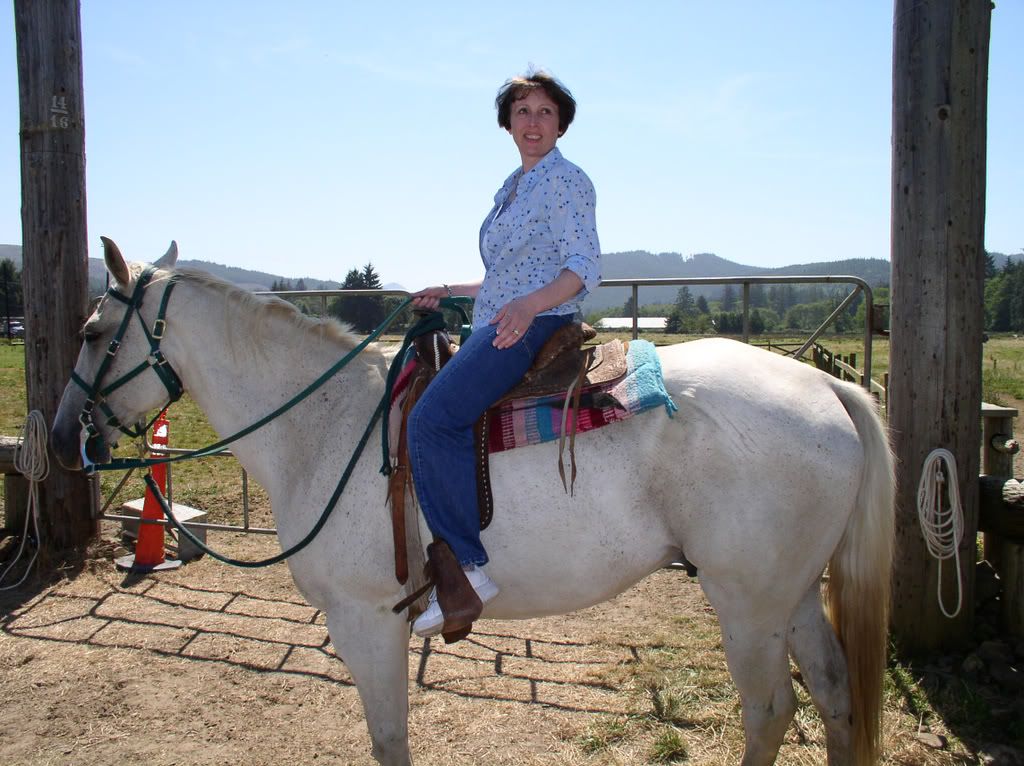 ---
"I found myself at 24 as someone who had never been in shape and made a decision to change that. While I had made the decision to make a change multiple times before- I knew this time was different. This was the time it was going to happen- I was going to lose the weight I wanted to, gain the muscle I wanted and become a fit person. And I was right. With Federal Way fitness bootcamp program I have lost 77 pounds and am continuing to lose. Each pound lost is an energy boost to lose the rest. By setting specific and attainable goals, following a simple meal plan and training my life has turned around. I love the working out now and have found I don't need to spend 2 hours working out each day to reach my goals. The Federal Way fitness bootcamp has shown me ways to maximize my time in training and continue to burn calories throughout the day. Thank you Federal Way bootcamps for providing such a simple, easy to follow program and amazing program! I strongly believe this is one of the top bootcamps in Federal Way."

Sabrina Tosh

---
"Doing the Federal Way bootcamp program was challenging but very fun. I couldn't understand why i kept coming back for more punishment. But I soon realized I kept coming back because the program worked. After months of training on my own I decided to sign up for the Federal Way fitness bootcamp program. Soon after I lost 30 pounds. I soon started to look forward to the "punishment" of each session. It was a pleasure to lose the 30 pounds with this program."
Arick Karpstein
---
"I started Federal Way bootcamp because I wanted to improve my strength and endurance. I play woman's rugby and felt that I was not as fast and strong as I would like to be. After starting Federal Way fitness bootcamp I realized that my strength and endurance were drastically improving. Along with that I started to notice that my body was starting to look better than ever and I was proud to look at myself in the mirror. I knew that all the hard work I was putting in at bootcamp was paying off because I saw results in everything I was looking to accomplish. I have trained with many trainers and many coaches and have found that Federal Way bootcamp is one of the best training atmospheres, results orriented bootcamp in Federal Way."
Debbie Lainfiesta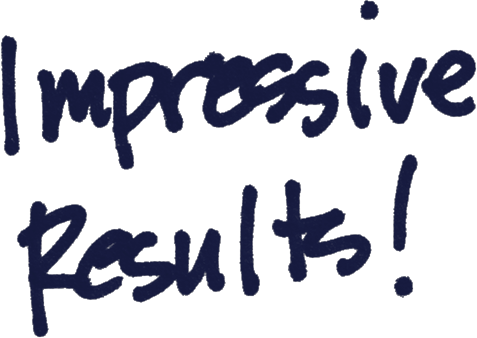 14 days of Federal Way bootcamp for $1 if you register today.
Only 3 spots left. Don't miss out register now!!

Total Transformation Package- Only $449/month
Unlimited bootcamp sessions a week+maintenance workouts on off-weeks




One extra 45-minute semi-private (4-6) personal training session/week




One time personal trip to the grocery store




Two 30-minute phone consults for support and accountability




Unlimited email support




Done for you monthly nutrition plan.




Rapid Results Package-Only $199/month
Unlimited bootcamp sessions per week




Maintenance workouts on off-weeks




Done for you nutrition plan




The Busy Person's Package-Only $169/month
2 Bootcamp sessions per week




Done for you nutrition plan




Only 3 spots left. Don't miss out register now!!

"I Also Have Five Special Bonus Gifts To Give You"

I am going to give you 6 bonuses with a value of $255.12 for free just for being a member.
Bonus #1
Access to the private Federal Way Bootcamp
community site with workouts and videos
$107.07 Free
Bonus #2
Federal Way bootcamp's Workout and nutrition log
The journal that will help keep you on track long term
$19.97 Free
Bonus #3
Rapid fat loss Nutrition
Week by week breakdown of proper nutrition
$37.77 Free
Bonus #4
Workout muse
4 minute Workout Tabata Track
$14.79 Free
Bonus #5
5- Minute meals
5 Minute meals binder
47.75 Free
Bonus #6
Before and After
pictures and measurements
27.77 Free


We love families and students. Along with the programs above we also offer family packages and student discounts. For more information on either programs contact Federal Way bootcamps at Jowerstraining@gmail.com.


Federal Way bootcamp Location:

715 commerce st, Tacoma Wa, 98402
Bootcamp Times: We are currently enrolling for our 6:00 am, 9:30am, 6pm, and 7pm camps.
The clock is ticking...... Only 3 spots left. Don't miss out register now!!



Your friend,
Jeff Jowers

Jowers Training Systems/ Federal Way bootcamps

Founder/Ceo

Fife, washington

253-234-4348

1

4 days of Federal Way bootcamp for $1 if you register today.


Only 3 spots left. Don't miss out register now!!
FYI....As I write this I am crazy excited to meet you and for you to be the next unbelieveable success story!!

PS… Don't forget: The Clock is counting down to make absolutely sure you do the RIGHT thing and
make the right choice NOW

(rather than put it off and let those pounds and inches keep creeping up on you. So make absolutely sure you take action now (don't wait - because you're certainly not getting any slimmer, any sexier, or any healthier sitting here doing nothing!
PSS … Important Point to Remember: Thirty days from now, you could be just one month older and 5-10 pounds heavier, and God only knows how much un-healthier. Or, you could be 30 days closer to your target weight - perhaps even 20 pounds lighter, which means a whole lot healthier!

You decide which you'd rather be just 1 month from now…